You are here
Lake Solano Park: Docent-in-Residence Weekend
Events happening Friday, April 7 through Sunday, April 9, 2017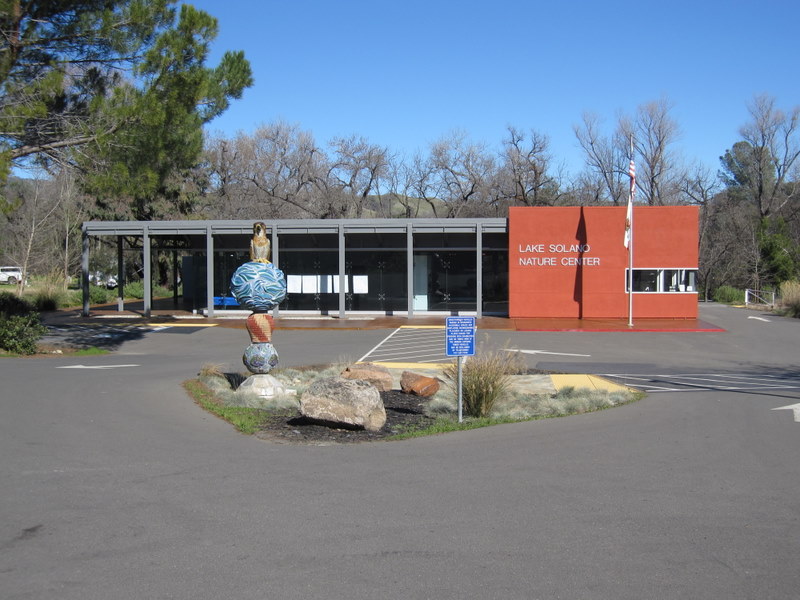 Does a campfire sound good to you right now? How about paddling along a lake as birds fly past you? Join Lake Solano Docent Carla Murphy for a Docent-in-Residence Weekend at Lake Solano Park!
Park visitors can learn about regional history and ecology at a Friday evening campfire program and Saturday morning tour, and relax on the water during the Saturday afternoon canoe tour. On Sunday morning, look for the Roving Docents cart roamings around with wildlife artifacts, scat replicas, and more!
April 7: Campfire Program, 6:30 PM
April 8: Guided Nature & History Tour, 10:00 AM
April 8: Canoe Tour, 1:00 PM (registration required)
April 9: Roving Docents Cart, 11:00 AM
Camp at Lake Solano Park
All of the Docent-in-Residence Weekend programs are free. To register for events and for more information, click on the links above or call the Putah Creek Council office at 530-795-3006. Campsite reservations can be made by visiting parkreservations.solanocounty.com, or calling the Lake Solano Nature Center at 530-795-2990. Parking at Lake Solano Park is only $6 per vehicle, payable at the day use entrance to the Park, across the street from the Nature Center.
Questions? Call Karin Young at Putah Creek Council, 530-795-3006.
April 7th, 2017 6:30 PM through April 9th, 2017 1:00 PM
Lake Solano County Park




8685 Pleasants Valley Rd




Winters

,

95694